Always know what you'll pay.
HOLIDAY DÉCOR ORGANIZING PACKAGE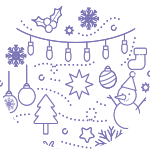 This January, we are offering you a special holiday décor organizing package. You get two professional organizers for three hours to help you get your holiday décor completely* organized and packed away. This package includes a phone consultation to discuss your holiday décor, storage options, set individual goals and instill a plan for getting your décor organized. The three-hour session comes with two professional organizers that will focus on gathering, sorting, and storing your holiday décor with you. All storage containers will be labeled and moved to storage. Session are scheduled Monday through Friday at 9:00am – noon and 12:30pm until 3:30pm.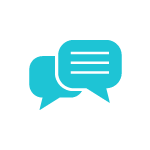 Kid's areas
Kitchen
Bedroom plus closet
One organizer is $65/hour, second organizer is $45/hour, carpentry is $75/hour.
Down Payment of $50 required.
Credited to your service.
Payment due in full at the end of each session.
Cancellation fee of $50 applies all to cancellations and reschedules with more than 24-hour notice.
Refer someone to Top Shelf Home Organizing and receive 10% back in organizing services.
Credits are earned for the first six months of services after referral.
Credits are redeemed at $65 per hour rate